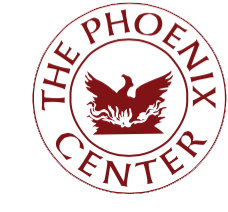 The Phoenix Center, Inc.
16 Monsignor Owens Place
Nutley, NJ 07110
Phone: (973) 542-0743
Email: info@thephoenixcenternj.org
Website: http://www.thephoenixcenternj.org/
Population Served:
Autism, Intellectual/Cognitive Disabilities, Behavioral and Multiple Disabilities
Age Served:
5-21, Elementary, Middle School, High School, 18-21
Counties Served:
Bergen, Essex, Hudson, Monmouth, Morris, Passaic, Sussex, Union
Program Description: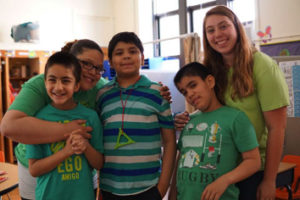 The Phoenix Center is a nationally-accredited, not-for-profit school serving the educational, behavioral and therapeutic needs of students ages 5-21 with autism, multiple disabilities, behavioral disabilities and intellectual disabilities. It offers customized evidence-based programs – individualized for each student—which are anchored in a hands-on, real-life community-based instruction model.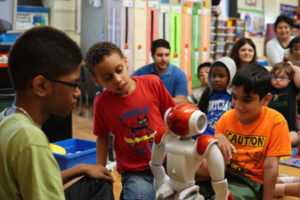 The mission of The Phoenix Center, working in partnership with families and community, is to develop the potential of each student with significant developmental disabilities and those on the autism spectrum ages 5-21 and to provide customized, unique and individualized programs aligned with the New Jersey Student Learning Standards (NJSLS). Promoting the development of the whole student, we care for, educate and empower our students and graduates so that they may develop life-centered skills which will prepare them for life beyond the classroom.
The Phoenix Center believes and lives the following core values.
Each student is someone´s son/daughter, brother, sister, niece, nephew, and as such, will be treated with respect and dignity.
All of our students have abilities and disabilities, and we will discover and focus on their abilities, NOT their disabilities.
We act with honesty and integrity in all situations.
We live the principles of the FISH! Philosophy: choose your attitude, be present, play, and make someone's day.
We provide high quality programs that are researched-based and designed to meet the individual needs of each student.
The Phoenix Center was founded in 1991 by Dr. Geraldine A. Gibbia, Ph.D. and Dr. Douglas Berrian, Ed.D. with 16 students and 12 staff. Today, The Phoenix Center has more than 200 staff who provide services to 140+ students from 61 districts and eight New Jersey counties. Julie Mower, M.A.Ed., who has been at The Phoenix Center since 1994 is the Executive Director. Serving as Principal is Kathryn Passarotti, M.A., a Phoenix Center staff member since the year 2000. This leadership team will ensure stability and maintain The Phoenix Center's outstanding culture, educational and therapeutic program of excellence. The Phoenix Center's growth over the last quarter of a century certainly speaks to the favorable reputation we have earned among parents and school districts.