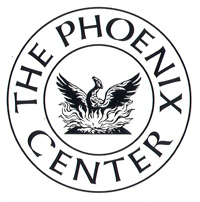 The Phoenix Center, Inc.
16 Monsignor Owens Place
Nutley, NJ 07110
Phone: (973) 542-0743
Email:
Website: http://www.thephoenixcenternj.org/
Population Served:
Autism, Behavior, Blind, Brain Injury, Cerebral Palsy, Downs Syndrome, Intellectual/Cognitive Disabilities, Medically Fragile, Visual Impairments
Age Served:
Elementary, Middle School, High School, 18-21
Counties Served:
Bergen, Essex, Hudson, Middlesex, Monmouth, Morris, Passaic, Union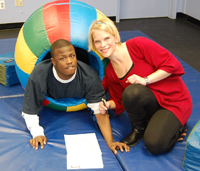 Program Description:
The Phoenix Center School is a unique and caring learning environment for children with autism and multiple disabilities. It provides educational and therapeutic services for families and their children on the autism spectrum and those with severe developmental disabilities age five through 21.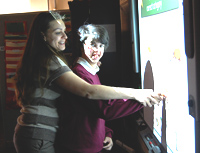 The Phoenix Center is a non-profit special education school for students who require a highly customized program tailored to their individual needs. The school is unique in its holistic approach and ability to handle each child. To that end, the school offers individualized teaching plans, a highly touted behavioral program, psychological counseling, speech/language, occupational and physical therapy, and adaptive programs to foster independence upon graduation.
There is a full slate of enriching extracurricular activities to round out the "whole child," including art and music, cooking instruction in a state-of-the-art kitchen; sports including basketball, bowling and swimming; therapeutic horseback riding, and horticultural therapy program.
Leading and guiding the Phoenix Center are co-founders, Dr. Geraldine A. Gibbia and Dr. Douglas Berrian. The founders have been instrumental in creating a warm, family-oriented environment, as well as championing several unique and successful programs, including, community-based instruction, transition services, DIR/floortime Strategies, and The FISH! Philosophy.
Many of the Phoenix Center's students' profiles may not "fit" into traditional programs because of their unique and complex needs. Nevertheless, the school and its co-founders embrace the philosophy that these children have gifts that deserve to be nurtured and the potential to become more productive members of society. The Phoenix Center's purpose is to provide a well integrated, educational and therapeutic program focusing on the development of the whole child and his/her family. The reason we exist is to care for, educate and empower our students and graduates so they may develop life-centered skills which will maximize their adaptation to adult life… to empower each student to rise, like the ancient phoenix, above their disabilities to new levels of success and happiness.