Banyan Elementary School
12 Hollywood Avenue
Fairfield, NJ 07004
Phone: 973-439-1919

Banyan High School
471 Main Street
Little Falls, NJ 07424
973-785-1919
Email (High School): mfreeman@banyanschool.com
Email (Elementary School): wmcneill@banyanschool.com
Website: www.banyanschool.com
Population Served:
ADD/ADHD, Aspergers, Autism, Brain Injury, Cerebral Palsy, Learning Disabilities, Speech-Language
Age Served:
Elementary, Middle School, High School, 18-21
Counties Served:
Bergen, Essex, Hudson, Hunterdon, Middlesex, Morris, Passaic, Somerset, Sussex, Union, Warren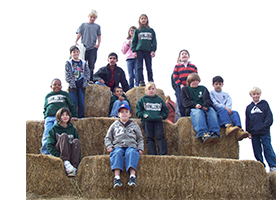 Program Description:
Since 1993, Banyan School has been helping students dream about their future, believe in themselves, and achieve academic success despite learning differences.
The approach in our Elementary and High School programs is multi-sensory with a concentration on reading, language and communication. Using time-tested techniques and assistive technology, our staff helps students develop the skills necessary to learn and grow academically. Just as important, our "Social4Life" program is designed to establish and foster the social and life skills that are vital inside and outside the school environment.