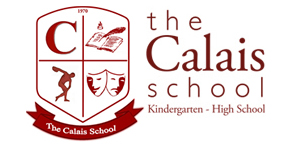 The Calais School
45 Highland Avenue
Whippany, NJ 07981
Phone: 973-884-2030
Email: jennifer.tedeschi@thecalaisschool.org
Website: www.thecalaisschool.org
Population Served:
ADD/ADHD, Autism, Aspergers, Behavior, Intellectual/Cognitive Disabilities, Psychiatric/Mood Disorders
Age Served:
Elementary, Middle School, High School
Counties Served:
Bergen, Essex, Hudson, Hunterdon, Morris, Passaic, Somerset, Sussex, Union, Warren
Program Description:
The Calais School is a leading private, non-profit provider of special education serving young people in grades K-12 for over 40 years.
The Calais Staff provides a safe and nurturing environment for students requiring innovative academic and behavioral strategies provided in a non-judgmental atmosphere.
Success is achieved through:
Differentiated and integrated academic programs aligned with NJ Core Curriculum Content Standards;
Behavior Modification Programs that encourage students to employ appropriate social problem solving and assertiveness skills;
A Cognitive/Behavioral Counseling team that provides emotional support and cognitive strategies for dealing with stressful situations;
A Learning Consultant who provides IEP supervision and consultation with teachers and child study teams to ensure the use of individualized and differentiated instruction;
Speech and Language Specialists to address the basic skills of language and social skills development;
Reading Specialists to assist students with specific reading difficulties;
CTE – Career and Technical Education Programs that provide career path training;
A Transition Education Program to provide career exploration opportunities.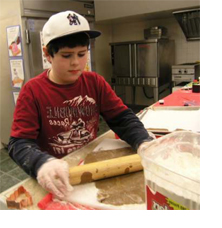 The Calais School's widely diverse student population comes to us by referral from school districts, therapists, and counselors throughout nine Northern New Jersey counties.
We offer small class sizes and optimal opportunities for individualized learning.