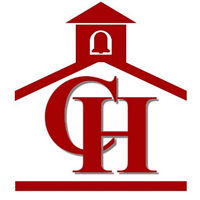 Chapel Hill Academy
31 Chapel Hill Road
Lincoln Park, NJ 07035
Phone: 973 686-0004
Email: info@chapelhillacademy.net
Website: www.chapelhillacademy.net
Population Served:
ADD-ADHD, Aspergers, Behavior, LD-Dyslexia, Psychiatric/Mood Disorders, Speech-Apraxia
Age Served:
Elementary, Middle School, High School
Counties Served:
Bergen, Hudson, Hunterdon, Middlesex, Morris, Passaic, Somerset, Sussex, Union, Warren
Program Description: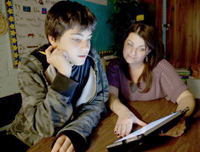 Welcome to Chapel Hill Academy! We are an out-of-district school for students, Kindergarten through twelfth grade, with learning, social, emotional and behavioral issues. Our students learn in an atmosphere of support and caring. We have 7 counselors and 3 counseling offices, a positive points system, hands on academics and fully certified teachers. Social Skills is infused throughout the day and in weekly social skills classes. Advanced and remedial classes are offered and monitored by our Learning Disabilities Teacher Consultant and Reading Specialist.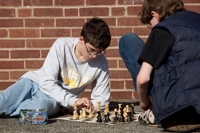 Our middle and high school students are offered a variety of Career Exploration opportunities, college prep classes and social events. Peer tutoring, peer counseling, student council, sports teams, a music studio and full art program are just some of our offerings.
We are fully approved by the New Jersey Department of Education and accredited by Middle States Association of Colleges and Schools.