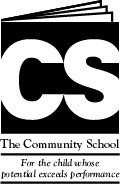 Community School, Inc.
11 W. Forest Avenue
Teaneck, NJ 07666
Phone: (201) 862-1796
Email: office@communityhighschool.org
Website: www.communityschoolnj.org
Population Served:
ADD/ADHD, Aspergers, LD/Dyslexia
Age Served:
Elementary, Middle School, High School, 18-21
Counties Served:
Bergen, Essex, Hudson, Passaic, Union
Program Description: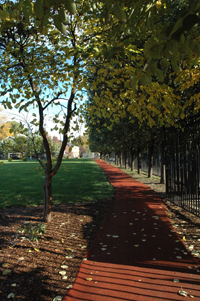 The Community School, K-12, serves the bright child with learning and attentional disabilities. The school's primary goal is to help children achieve a level of performance in the classroom that is fully commensurate with their abilities, intellects and talents. Community School provides skilled remedial help and a challenging college preparatory curriculum taught within the framework of an educational plan developed to meet each student's needs and learning style.
The academic program at Community School includes small group instruction and innovative teaching methods, individualized learning strategies, organization and study skills instruction, language and reading remediation, Orton-Gillingham instruction and Wilson language training. Our low teacher:student ratio allows every student to receive personal assistance and encouragement over the entire scope of his/her program.
All classrooms are equipped with Smart-Boards, optical readers, voice recognition systems and assistive technologies. Counseling and social skills training is provided, and at the High School, comprehensive college preparation and guidance is offered to all students.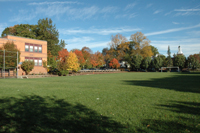 At Community School, we have also committed ourselves to making sure that our students' learning experiences extend beyond academics. Students are actively involved in interscholastic athletics, varsity sports, cheerleading, drama, dance and music productions, art and photography exhibitions, and yearbook publishing. The school is equipped with state of the art science, computer and digital photography labs. The Physical Education department makes use of two fitness and weight training centers and a newly designed athletic and recreational complex that includes baseball and soccer fields, a jogging and walking track, fitness areas and stations, and a playground area. Our Field of Dreams is used also for school social events like Field Day, assemblies, barbecues, carnivals and graduation.
As we enter our 44th year, Community School's dedication to the excellent education provided is stronger than ever. The school remains committed to it's founding mission, that each and every one of our students can excel and that all of them deserve the opportunity to reach their fullest potential.