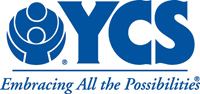 YCS Ernest M. May Academy
36 Emory St.
Jersey City, NJ 07304
Phone: 201-209-9070
Email: cburke@ycs.org
Website: www.ycs.org/index.php/mnuservices/education
Population Served:
ADD/ADHD, Aspergers, Behavior, Intellectual/Cognitive Disabilities, LD/Dyslexia, Psychiatric/Mood Disorders
Age Served:
Preschool, Elementary, Middle School
Counties Served:
Bergen, Essex, Hudson, Morris, Passaic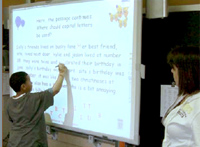 Program Description:
The YCS Educational Division has two components. The first serves students grades K-12 with diverse behavioral issues in three schools in Bergen and Hudson counties. The second component is the YCS Sawtelle Learning Center in Montclair, NJ. This center serves students ages 3-21 with autistic spectrum disorders.
YCS schools offer a unique educational system where students gain emotional awareness and social competence, while developing the cognitive abilities. The program is implemented through a behavioral model, consistent and fair with rewards or consequences.
At each school the academic environment is highly task-oriented. Students are encouraged to develop their abilities in art, creative writing and music. Class sizes are small and individual attention assures success. YCS schools offer junior/senior high school students a "Career Pathways" program. Students get hands-on experience in horticulture, computer technology, culinary arts, home health-care, cosmetology and audio engineering.
The schools' clinical components are a vital part of the program. Each student is assigned a therapist to meet with individually and/or in group as per the Individual Education Plan (IEP). Clinicians also maintain frequent contact with parents/caregivers. Through counseling students develop socialization skills, appropriate behavior, self-awareness and personal competency.
YCS Sawtelle Learning Center offers a highly structured, excellent staff-to- student ratio and the systematic use of behavioral teaching techniques. Every aspect of the student's day incorporates the theories of applied behavior analysis (ABA) with an average of 3-3.5 hours of individualized instruction (discrete trial teaching) per day.
A collaborative approach between teaching and related service professionals is utilized to maximize student progress. Educational, behavioral and related service goals are customized using our comprehensive language-based curriculum to meet each student's individual needs. Sawtelle offers occupational and speech therapies and a life-skills program that prepares students for adulthood. Sawtelle teams work collaboratively with parents to maximize student progress.