Willowglen Academy, New Jersey, Inc.
8 Wilson Drive
Sparta, NJ 07871
Phone: Andover 973-579-5117, Sparta 973-579-1650
Email: shackett@willowglen-nj.com
Website: www.phoenixcaresystems.com
Population Served:
ADD/ADHD, Autism, Aspergers, Behavior, Brain Injury, Intellectual/Cognitive Disabilities, LD/Dyslexia, Psychiatric/Mood Disorders
Age Served:
Elementary, Middle School, High School, 18-21, 21 and over
Counties Served:
Bergen, Essex, Hudson, Hunterdon, Mercer, Middlesex, Morris, Passaic, Somerset, Sussex, Union, Warren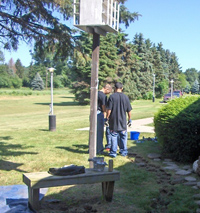 Program Description:
Willowglen Academy's educational programs are approved by the New Jersey Department of Education and are located at two separate sites in rural Sussex County.
The Andover Township site provides self-contained classrooms for children and adolescents with emotional and behavioral disorders. The Sparta School recently named The Jean M. Manfra School provides self-contained classroom for children and adolescents with autism or developmental disabilities.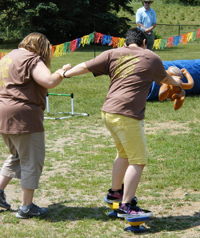 At both schools highly qualified special and regular education teachers, experienced teacher aides and individually assigned one on ones aides provide optimal staffing for a successful and positive learning experience. Instruction is based on the Common Core Standards, Individual Education Plans (IEP) and Social, Emotional and Life Enhancing Needs. Health, physical education, art, technology, speech therapy and a variety of experiential field trips are important components of the academic and therapeutic milieu. A ten-month and extended summer program are the foundation for consistent and continuous learning for both residential and day students.
Willowglen Academy Schools strive to provide safe, supportive and positive learning environments that promote social, emotional and intellectual growth and develop maximum independence skills by teaching self-advocacy skills and encourage a love for life-long learning.