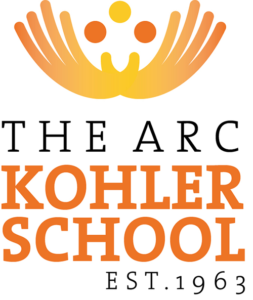 The Arc Kohler School
1137 Globe Avenue
Mountainside, NJ 07092
Phone: (908) 518-0021
Email: jkaufman@arckohlerschool.org
Website: http://arckohlerschool.org/
Population Served:
ADD/ADHD, Autism, Aspergers, Brain Injury, Cerebral Palsy, Downs Syndrome, Intellectual/Cognitive Disabilities, LD/Dyslexia, Medically Fragile, Physical Disabilities, Speech/Apraxia
Age Served:
Preschool, Elementary, Middle School, High School, 18-21
Counties Served:
Essex, Hudson, Hunterdon, Mercer, Middlesex, Morris, Passaic, Somerset, Union, Warren
Program Description: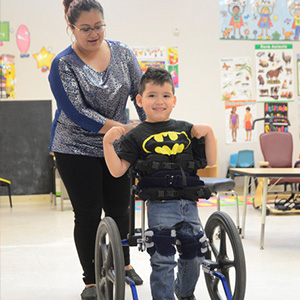 The Arc Kohler School is a private school for students with developmental delays and disabilities. The school was founded in 1963 and is approved by the New Jersey Department of Education (NJDOE). Under the auspices of The Arc of Union County, Kohler School serves children from ages 3 to 21.
Every Arc Kohler student is educated and supported to reach their full potential through an individualized education program that aims to meet their unique and diverse needs through the collaboration of academic instruction and therapeutic services. ** In order to meet each child's unique needs, an individualized and tailored education plan is developed by a therapeutic team consisting of a special education teacher, speech and language pathologist, physical therapist, occupational therapist, registered nurse and teacher's assistants.
Our Collaborative Model is a transdisciplinary approach that integrates therapies and educational services in the school setting. The model is based on a team approach that includes teachers, therapists, teacher's assistants and other support personnel, and recognizes the family as an integral part of the team and its planning.
Our individualized educational program is aligned with the Common Core Standards and Essential Elements. Developed by a team of experts who utilize a multi-sensory approach, it includes: progress and theme-based planning, Assessment of Basic Language and Learning Skills (ABLLs), Assessment of Functional Living Skills (AFLs), and additional curricular resources including: EdMark, SRA, Handwriting without Tears, TouchMath, and Autism Helper Life Skill & Work Task.
Therapies are an integral part of the curriculum and educational program. Creative strategies and treatments are developed that apply our clinical expertise to the natural environment, i.e. the classroom, home and community. Speech, occupational and physical therapies are each part of every student's education program, and therapists work collaboratively to meet each child's individual needs and maximize their potential.
With an emphasis on total communication for the development of speech and language, staff teach new and positive skills to effectively change challenging or inappropriate behaviors through the use of Applied Behavior Analysis (ABA) principles.