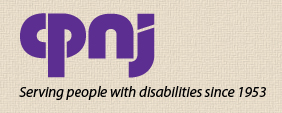 Horizon High School
71-77 Okner Parkway
Livingston, NJ 07039
Phone: 973-821-8091
Email: thatch@cpnj.org
Website: http://horizonschoolsnj.org/horizon-high-school/
Population Served:
Autism, Aspergers, Blind, Brain Injury, Cerebral Palsy, Deafness, Downs Syndrome, Intellectual/Cognitive Disabilities, Medically Fragile, Physical Disabilities, Speech/Apraxia, Visual Impairments
Age Served:
High School, 18-21
Counties Served:
Bergen, Essex, Hudson, Hunterdon, Middlesex, Morris, Passaic, Sussex, Union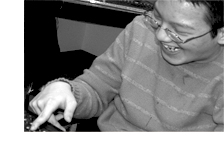 Program Description:
Horizon High School is an 11.5-month program with a full day of functional learning to support the academics program based on the NJ Core Curriculum Content Standards. Breakfast and lunch programs are offered on-site based on the nutritional standards set by the State of New Jersey. Students are provided with not only the academic program, but also with physical, occupational and speech therapies services supported by an aquatic therapy program, fitness program, Yoga for students with special needs, Job Coaching to 15 off-site locations in the Essex County area and job site opportunities within the school setting. Students change classes for English, Math, Science, Social Studies, Life Skills, Visual and Performing Arts, World Culture, Dance and Drama and Adaptive Physical Education.
Support Services are also offered through the Behavior Department with a Behavior Specialist, a part-time social worker, an Augmentative Communication Specialist, a Food Services Coordinator, a Durable Medical Equipment Specialist and a Nursing Department. Clinics are held throughout the year and include a Physiatrist Clinic, Pediatric Neuro-developmental Clinic, Dental Clinic, Dental Hygiene Clinic, Eye Clinic and Eye Glass Clinic.
In addition to the support programs, monthly events such as a Harvest Festival, Thanksgiving Luncheon, Volleyball competition, Basketball competition, holiday dances, field day and participation in Special Olympics provide social opportunities for students. Lastly, students engage in the following clubs on a monthly basis: Yearbook, the Horizon Cafe (a snack restaurant), Game Club, Sensory Club, Student Council, Tech Club, Newspaper Club, Science Club and Art/Dance Club.
The High School also has three wheelchair accessible vans that are used for field trips and job coach sampling. HHS has a very active Parent-Teacher-Therapy Association (PTTA) which helps with fundraising to support the program.
Also featured at the school is the iCan Program which provides outpatient psychological services including counseling, support groups and social skills groups for children with disabilities and their families.  The program also features outpatient ancillary services including speech therapy, occupational therapy, physical therapy and aquatic therapy.  These services are offered in the after school hours using the school's state-of-the-art spaces and equipment.