Daytop NJ Academy
80 West Main Street
Mendham, NJ 07945
Phone: 973-543-5656
Email: nrittenhouse-young@daytopnj.org
Website: http://www.daytopnj.org
Population Served:
ADD/ADHD, Behavior, Psychiatric/Mood Disorders, Substance Abuse
Age Served:
High School
Counties Served:
Morris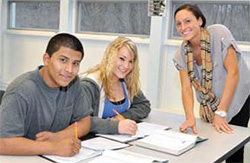 Program Description:
Daytop New Jersey Academy is a non-sectarian, New Jersey state licensed special education school providing an alternative educational experience for students in grades 7-12 who present with social, emotional, behavioral or substance use challenges that impact their academic achievement.
The school provides both self-contained and mainstream academic programs, individually customized to meet each student's strengths, needs and learning styles.

Located on a beautiful 26 acre campus in Mendham, NJ in a 35,000 sq ft. education center, the academy offers coursework focused on core academic areas meeting all state special and regular education requirements, taught by caring and engaged, state certified teachers.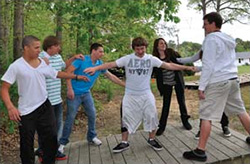 The school also offers a positive, nurturing and supportive learning environment focused on character development, healing and recovery. Students receive individual and group counseling by our school psychologist, and are supported by our Student Assistance Counselor.
The school at Daytop New Jersey was the first recovery high in New Jersey and remains the only private recovery school, with active membership in the Association of Recovery Schools.