ALLEGRO School
125 Ridgedale Ave.
Cedar Knolls, NJ 07927
Phone: 973-267-8060
Email: allegro1@msn.com
Website: www.allegroschool.org
Population Served:
ADD/ADHD, Autism, Behavior, Intellectual/Cognitive Disabilities, Speech/Apraxia
Age Served:
Preschool, Elementary, Middle School, High School, 18-21, 21 and over
Counties Served:
Bergen, Essex, Hudson, Hunterdon, Mercer, Middlesex, Morris, Passaic, Somerset, Sussex, Union, Warren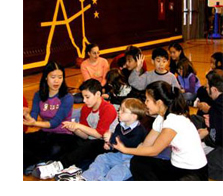 Program Description:
ALLEGRO School was Established in 1989 as a non-profit 501©(3) corporation to provide quality special education for children on the autism spectrum. The school serves approximately 85 students ages 3-21 from 10 counties in Northern and Central NJ. In addition to the 180 day school year, ALLEGRO provides a six week, full day, extended year program. The mission of ALLEGRO School is to provide life-span services, as needed, for persons with autism. In addition to the school, ALLEGRO runs 6 group homes in Morris County for adults with autism and the ALLEGRO ETC, an adult day program in Morris Plains. Approximately 75 children and adults are served through our outreach, respite, and adult services departments.
The ALLEGRO approach is behavioral, interdisciplinary and person centered. Positive programming is our method of choice. ALLEGRO is primarily an ABA school for autism. Methods of instruction include intensive teaching using verbal behavior technology, natural environment training, and errorless instruction. The ALLEGRO curriculum is tied to the NJ Core Curriculum Standards and includes the use of applied verbal behavior, academics, vocational training, and community based instruction. Our transition program based on designated criteria enables students to move to less restrictive and more inclusive settings.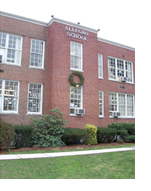 ALLEGRO Jr. High and High School Students receive ADL training, functional academics, pre-vocational and vocational training both in school and in the community. ALLEGRO maintains its own vehicles for transportation to over 30 job sites. Students are supported by SLE instructors who match them to jobs based upon interests and abilities.
ALLEGRO School teachers, occupational therapists and speech therapists are certified, as required, for the positions they hold. Staff training is ongoing through our technical support and training departments.
Parent training is available for ALLEGRO families at the school and in home settings. Home programming consists of the collaborative efforts of parents, teachers, and behavior analysts, working together in matters of behavioral intervention and generalization of skills across settings.